About the tutor

All new workshop information is now on the new website here


I run short courses - usually one, two and three day duration suitable for beginners and for those with some experience. These workshops will show you the methods and techniques involved in cutting edge materials and processes in a short space of time. Look out for new workshops and courses - signing up to the mini ecourse will help ensure you are kept up to date when new workshops are announced.

Stuart Bray has worked as a freelance makeup effects artist in the film and television industry for fifteen years. He works in all aspects of makeup effects from design, lifecasting, sculpting, moulding, casting and final application on set.

His work can be seen in TV shows and movies such as Dr Who, Saving Private Ryan, Gladiator, The Mummy and Harry Potter films, Shaun of the Dead, In Bruges and Stardust. Over the last several years he has also freelanced as a tutor for a number of makeup schools. Click here to see Stuarts' listing on the IMDb (Internet Movie Database) for an extensive list of credits.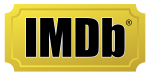 About the courses Workshops are all hands-on. A small class size ensures maximum tutor attention, and you'll learn by doing the whole process yourself. With your tutor alongside, you'll learn first hand how to use the various materials and techniques.

You will be provided with notes detailing the materials used and a supplier list and other useful information. These notes are to help you to continue using the techniques long after the course has finished. You can continue to contact us for advice, reminders and help in the future.

What does this mean to you?

All materials, equipment and reference will be available and included in the fee. Along the way, we encourage you to take as many notes and photographs as you like for your reference.
All new workshop information is now on the new website here